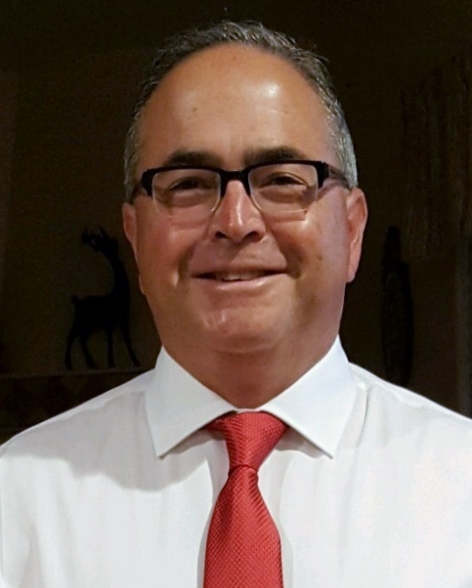 Although what we do is technical in nature, we understand we are ultimately a service company.
This means we are results oriented. We focus on achievement or "getting the job done" for our clients. We are flexible and adaptable.
Our team consists of smart, hardworking people with a variety of backgrounds. They are given the freedom to complete jobs on their own. Our team's problem-solving skills are impressive. It doesn't matter if they are working solo or as a group- the problem always gets solved.
When developing this section, I thought who better to talk about our culture than our employees. Read on to see what they have to say about our company based on some questions I presented to them and then decide if you'd like to be a part of our team!
What do you like about your job?
Bill
"Having a variety of challenging projects that add to my skills set. I get satisfaction from working with numerous Pueblo and Tribal entities on projects that benefit them."
Jim
"Every job is unique and takes thought to complete."
Joyce
"I have been with PSI for less than a year, and I am still learning.  Each day offers new challenges and opportunity for me to grow in my knowledge and skills, which I enjoy in any position.  Larry has been willing to take the time to listen to my questions and to teach me, so that I feel comfortable in completing my tasks."
Ken S.
"One day you may be working on retracing a 100 year old GLO survey, the next day an easement survey for a new utility line or an as-built survey. This keeps it interesting."
Why would somebody be interested in coming to work here?
Shano
"The projects we work on are a big piece of New Mexico's past present and future."
Bill
"To get to work on a variety of projects that will help round out a surveyor's or technician's professional experience and interact with some excellent fellow employees."
Carol
"For the personal growth, to be challenged intellectually, to learn new techniques and technology."
Jim
"We are a great company with smart people. Anyone — no matter what their experience level is — can lean new things here."
Joyce
"Anyone who is willing to work hard, ask questions, receive feedback, and is willing to look for solutions, is someone who I believe would enjoy working here."
What are some things you have learned personally as a result of working for PSI?
Bill
"I have learned that there are a tremendous number of extra features in a certified boundary plat that require a large amount of research and analysis.  It is much more complex than the typical cadastral survey plat produced by the BLM."
Carol
"That there are many technological methods for collecting data and translating to a useable format."
Jim
"Everything I know about surveying."
Joyce
"I am learning the terminology of surveying; for example, I now understand what "Section", "Township" and "Range" mean and how important it is to be accurate when transmitting this information."
Shano
"I have learned a newly found patience and understanding for my work and coworkers. I have learned new ways to be a leader."
What do you like about working for PSI?
Marco
"I like that PSI has given me an opportunity to grow within the company and prove what I'm capable of. PSI is a great company to work for and personally the best company I've ever worked for."
Mariah
"I like working for PSI because it's a small, successful, locally owned business, where everyone stays focused, works really hard and is always willing to help when needed."
Michael T.
"I enjoy working on small and large projects, having the freedom to try different techniques, working with co-workers and also on my own."
Mike E.
"I like being the jack of all trades for the Los Alamos office-office secretary, researcher, drafter and occasional field helper.   I feel fortunate to work with Ken and Bill and appreciate their many years of experience and expertise."
Richard
"Every job we do is different, so every day is different. You'll never be bored, and you'll always have something interesting to work on. We work on many of the biggest and most interesting development projects in the state. If you like to know what's coming next for Albuquerque and the entire state, you'll get to see those projects when they're still in their planning phase and, once completed, you can know that you had a direct hand in that project's success."
What makes PSI unique and sets it apart from other companies in the industry?
Ken S.
"The wide variety of surveying done. Many firms specialize in only one facet of surveying while we do most."
Marco
"Lidar Scans & 3D scans. Other companies do have this equipment, but I see the finished product that Precision Surveys can offer to our clients."
Mariah
"PSI is unique because we have a strong team and the support/tools we need to provide quick accurate service."
Shano
"I feel the pay rate at PSI is very competitive within the industry, accompanied by the newest technology and training, it really makes it a great place to spread your wings and work."
What aspects of your job challenge and intrigue you the most?
Marco
"Dealing with all the different types of surveys we do, mostly because no two jobs will ever be the same. We can survey one lot and run into every problem possible and survey the adjoining lot the following day and must approach it a completely different way and it may run smooth with no problems. Always having to be creative and figure out a way to pass the obstacles we encounter and not give up. These are a few of the many challenges we encounter in surveying. These challenges also give us the opportunity to show our clients what we are capable of doing and to show we can compete with large surveying companies."
Mariah
"One main challenging part is staying organized and not overlooking the important details. Once you've got that down, then you're set. Organization is challenging, yet it is very needed to keep things flowing and accurate, which always is a good thing."
Michael T.
"The process of collecting data changes frequently due to the advancement of technology. I need to constantly modify the way I plan the collection of data using old and new technology to check that the data is correct. Technology is not a magic wand that works in all survey environments."
Mike E.
"The days where I do little bit of everything-field helper, document research from our own records and county records, preparing invoices and contracts and drafter."
Richard
"Processing photogrammetry and LiDAR data aren't always straight forward and it requires a good deal of technical knowledge. It's challenging because each job is different."